Enter your dates for accurate availability
Knysna Accommodation: Discover Unique Places to Stay-5
Knysna Reviews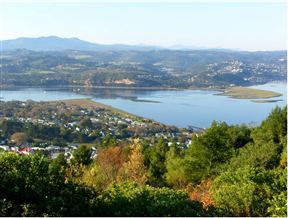 Paradise found
Stunning sunsets and sunrises, quiet and so beautiful. Easy access from Island to all other fun adventurous activities in Knysna and Garden Route!
Shirley Hunt
South Africa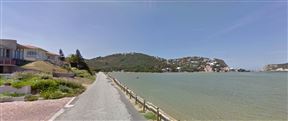 The place to stay in Knysna
It ticks so many boxes. Outstanding, the best place to stay in Knysna. Lovely setting, great walks and other activities - swimming, tennis, bowls etc. Very pretty island with its own coffee shop.... see more
Peter and valerie Butt
England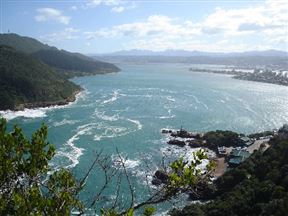 To commercialised
Knysna is too touristy and busy. Probably great for the young and fashionable but not the place to relax in.
Dave Gordon
South Africa
Knysna accommodation
So, you'll soon be heading to the picturesque town of Knysna. That's a great choice!
Be amazed at the wonderful sights you can get at the Garden Route National Park. Take a boat tour and take spectacular pictures of the Knysna Heads. Watch magnificent creatures in their home environment at the Knysna Elephant Park.
Popular areas to stay in Knysna
Most visitors seeking accommodation in Knysna preferplaces in the town of Knysna or close to the coast at the stunning and vibrant Knysna Waterfront. Others prefer accommodation along the coast a little further outside of the town in nearby places such as Sedgefield, Brenton-on-Sea and Wilderness. Other great places to stay near Knysna include: the Knysna Forest, Plettenberg Bay, Nature's Valley, Victoria Bay, Uniondale, and Keurboomstrand.
Consider staying outside of Knysna. You can still experience this beautiful destination on the Garden Route from various nearby locations, some of them appealing in their own right. Get yourself accommodation near the Knysna Heads and enjoy breath-taking views of the coast below! For a more relaxed setting, book a stay on Thesen Island, which sits a short distance off the coast of Knysna.
Your choice of accommodation
While you're on the lookout for Knysna accommodation, have a look at the different accommodation types SafariNow is offering.
Do you prefer getting as much privacy as possible? Then book a self-catering place to stay in Knysna. You'll get to enjoy an apartment and fully equipped kitchen, all to yourself! You might be surprised at how many times you'll get good value for money.
If you'd rather spend more time focusing on what you'll be doing in Knysna, get a bed and breakfast option, resort, hotel roomor guest house stay in Knysna and experience delightful hospitality.
There are also many cases of Knysna accommodation with indoor fireplaces, swimming pools and Jacuzzis.
Would you rather spend less on a place to stay and more on the things to do in Knysna? Then consider a backpacker package or go camping close to the town's gorgeous forest and lagoon.
Good luck getting your perfect accommodation in Knysna.
Are you looking for a group package and having trouble finding exactly what you're looking for? Give us a call during business hours on 021 710 5800 and we'll gladly assist.