Enter your dates for accurate availability
Margate Accommodation: Discover Unique Places to Stay-7
Margate Reviews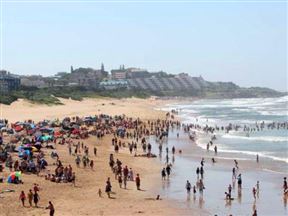 Lovely!
It was our 1st time at Margate Beach and it will definitely not be our last!we had a great time at the beach, it was clean and not over crowded I felt safe with all the lifeguardseverything was so... see more
Sasha Latchman
South Africa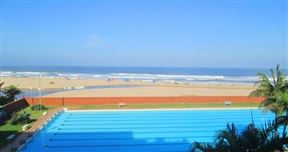 excellent place to have lovely holliday.
Margate North Beach excellent.
Grazyna Cybulska
South Africa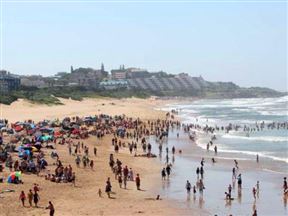 Tell us what to do and where to eat
We live in a holiday town, and chose to visit Margate to see family. Typical holiday town, so many restaurants and places to visit, but the papers cater for the locals only. Mr Restaurant owner, the... see more
karin van riet
South Africa
Margate accommodation
You're preparing for an exciting holiday in Margate, great choice!
See how quickly you can get through 18 holes at the Southbroom Golf Course. Take the kids on an entertaining and informative trip to the Riverbend Crocodile Farm. Go on thrilling snorkelling opportunities and scuba diving at African Dive Adventures.
Popular areas to stay in Margate
Most of our travellers looking for accommodation in Margate prefer to stay in the town of Margate, on the beach, or further to the north along the coast in Port Shepstone and the popular city of Durban. Others opt for places near and far to the town, such as Port Edward, Uvongo, Ramsgate, Southbroom, Hibberdene, San Lameer and Melville.
Consider the other areas and around Margate! You can look forward to many stretches of coastline and alluring resorts. Just to the north is Manaba Beach, one of the reasons visitors choose Margate. Near Southbroom is the incredible Marina Beach, which together with the neighbouring Trafalgar make one of the calmest spots on the busy coastline. Book a place to stay in Leisure Bay, appropriately named for its luscious sub-tropical vegetation and unspoilt beaches. There's the exotic Umzumbe that forms the southern part of Hibberdene. Towns that are perfect for the entire family include the serene Umtentweni, home to a protected beach, and the village-like Mtwalume.
Your choice of accommodation
When booking a place to stay in Margate, consider the different accommodation types SafariNow is offering.
If you get a self-catering place, you'll have an apartment and fully equipped kitchen all to yourself. You'll be surprised to know that more often than not, you'll get more value for your money!
Should you rather prefer to spend your money on exploring the town, enjoy local hospitality and travel tips by booking a bed and breakfast type or guest house in Margate. Do you want more luxury and delightful room service? There are numerous wonderful hotels and resorts in the town.
There are even some places in Margate with Jacuzzis and indoor fireplaces!
Good luck getting accommodation in Margate.
Do you need help finding a certain package? Then give us a call during business hours on 021 710 5800 and we'll be happy to assist!