376 Nkwazi Ridge Estate
Zinkwazi Beach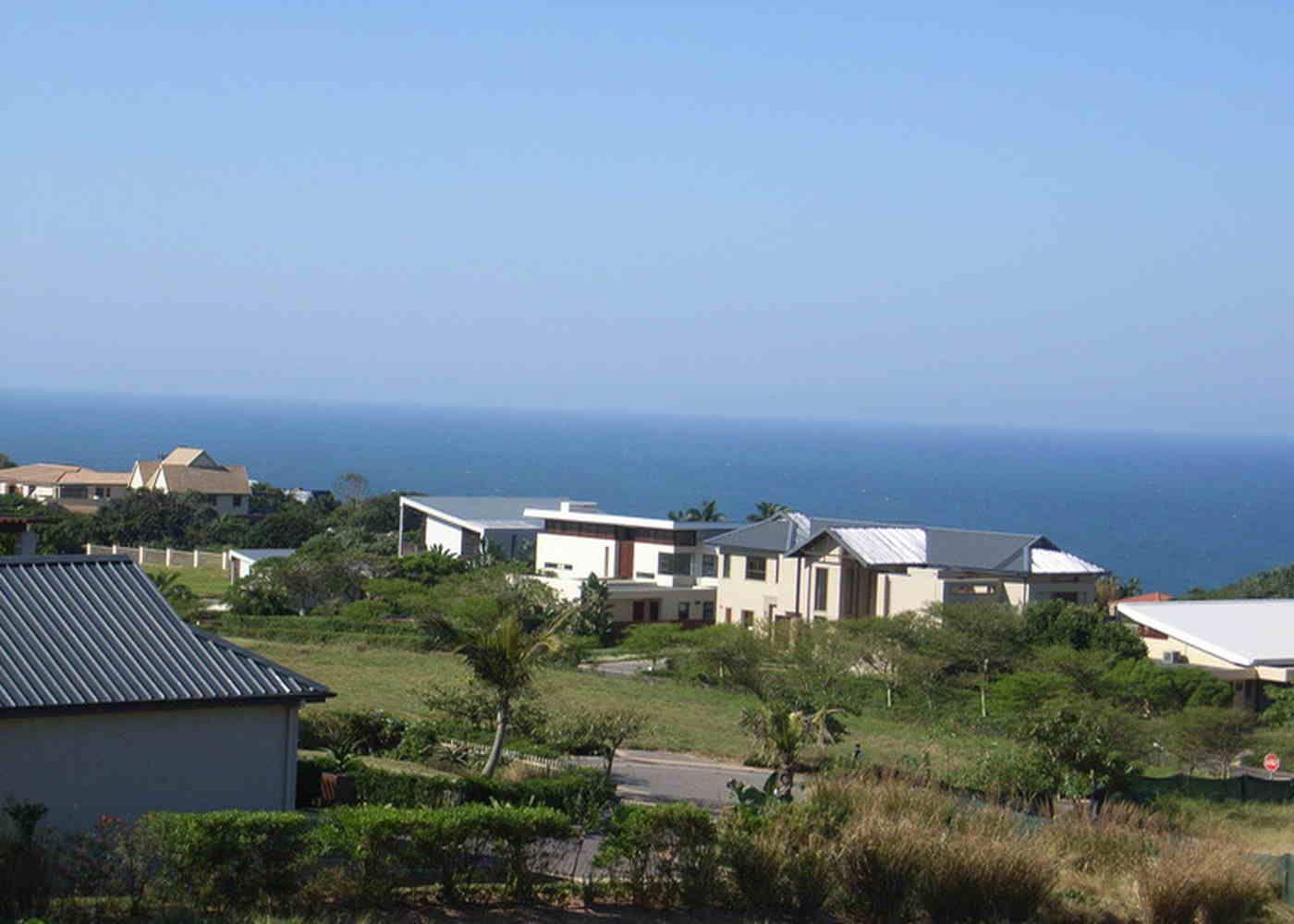 About 376 Nkwazi Ridge Estate
Beautiful up market home, well equipped and in excellent condition.
Located within secure Nkwazi Ridge estate with 24 hour gate guards and electric fence.
Nkwazi Ridge Estate has a huge pool, tennis court and large lawn around the club house for kids to play, it is also safe to cycle, jog or stroll with in the estate.
Sleeps 10 people, suitable for 6 adults and 4 children (Children on bunk beds).
Sea views.
Double garage with plenty of secure outside parking.
Alarm and Armed response.
All linen provided, please provide your own towels.
Servicing: no fully serviced, compulsory rent a maid 2x per week on normal week days @ R180 per day. You may book additional days.
All bedrooms have air-conditioning and 32 inch Flat screen TVs and DVD players.
Braai facilities: Built in jet Master braai.
No pool, but Jacuzzi available.
DSTV: 42 inch Flat screen TV/DVD player in main lounge area, There is a PVR decoder which has an activated card, this services all TVs in the house.
The house also offers a Foosball Machine, Pool table, Table Tennis Table.
House Contains:
Enter property from back of the house. Enter level with top floor and garages for easy unpacking. Top floor houses the main living area and opens onto a lovely wide veranda with a Jacuzzi and veranda furniture. There is a roof with option of opening for sun bathing, the veranda is wind shielded.
Top floor has open plan lounge /dining room/kitchen/scullery.
Guest toilet and outdoor enclosed/private outdoor shower also on top floor.
Kitchen: microwave, gas stove and electric oven, large double door fridge/freezer, dishwasher,
All cutlery and crockery. Additional fridge/freezer space in garage.
Laundry facilities: washing machine and tumble dryer.
Lower level: 4 bedrooms:
1st bedroom has Queen Bed and en-suite.
2nd bedroom has double bed and en-suite.
3rd bedroom with double bed and en-suite.
4th bedroom with 1x double & 1x bunk beds and own bathroom.
All bedrooms have built in cupboards and are located on the bottom floor and exist onto the bottom lawn.
Bathrooms:
1st bathroom: bath, basin, shower and toilet en-suite.
2nd bathroom: shower, toilet and basin en-suite.
3rd bathroom: shower, toilet, bath, basin.
4th bathroom: bath, toilet, basin.

MINIMUM STAY REQUIREMENTS:

Out of season: 2 nights, never less.

Mid-season: 5 nights, dependent/negotiable with the owner.

In-season: 5 to 7 nights, dependent/negotiable with the owner.

Peak season:

A minimum of 14 nights during the peak time if you include Christmas and New Year.

Alternatively:

10 nights leaving on the 27/12 OR

10 nights starting/arriving on the 28th or 29/12.

Lesser stays before and after this period (minimum of 7 nights) will be accepted once the owner has their primary booking confirmed AND @ the owners discretion.

Please note some owners only allow the 10 day split as above, on these properties, should you wish to include Christmas and New Year, minimum nights per booking becomes 20 nights.

ADDITIONAL CHARGES

Admin fee once off.

Departure cleaning fee if no live in caretaker.

Live in maid levy, when there is a live in caretaker, or if the unit includes servicing with no charge for the live-in caretaker.

Breakage deposit of 10% of the value of the accommodation charge, with a minimum of R1000, refundable if there are no breakages.
Response Rate: 100%
Enquiry Response Time: 24 hours
Minimum stay: 7 Days
Type: Self-catering
Sleeps: 10
Check-in: 2:00 PM

Check-out: 10:00 AM
Facilities
Laundry Facilities*
Braai/Barbecue
Swimming Pool
Jacuzzi/Hot-tub
Satellite TV*
Parking on Premises
* Please enquire for further details.
Important Information
LETTING CONDITIONS:
IMPORTANT:

1. The Lessee agrees to the following, that by signing this agreement OR by paying the minimum required part-payment to secure this booking the following terms and conditions are binding.
2. The Lessee acknowledges that they have read all T's and C's below and all information above.
3. The Lessee... LETTING CONDITIONS:
IMPORTANT:

1. The Lessee agrees to the following, that by signing this agreement OR by paying the minimum required part-payment to secure this booking the following terms and conditions are binding.
2. The Lessee acknowledges that they have read all T's and C's below and all information above.
3. The Lessee confirms that they have informed all members that are included in the party staying at the rented property, of the terms and conditions and information recorded in this agreement.
4. The Lessee/s agree/s to abide by the conditions as set out in this agreement and undertakes to ensure that all members of the party abide by the conditions and information.

This agreement shall be governed by, and interpreted in accordance with the law of the Republic of South Africa. All disputes, actions and other matters in connection with this agreement shall be determined in accordance with such law. Should any dispute, disagreement or claim arise between the parties, hereafter referred to as " the dispute", concerning this agreement, the parties shall endeavour to resolve this dispute by negotiation within 5 (five) business days of the dispute arising. Should the parties fail to resolve such dispute in the aforesaid manner or within such further period as the parties may agree to, either party shall be entitled to give notice of arbitration, provided that such notice shall not be given within 7 (seven) business days from the date that the parties met as contemplated in preceding paragraph. Any disputes arising out of, or relating to this agreement or an alleged breach thereof shall be settled by binding arbitration before a single, independent arbitrator from the list of arbitrators of the Arbitration Foundation of South Africa. The arbitration shall take place in the town closes to the physical location of the rented property in question, under the administration of the Arbitration Foundation of South Africa, with the complementary rules of the Arbitration Foundation of South Africa. ("AFSA")
The parties agree that under no circumstance will either party publicize the dispute on any public platform, including social media platforms. The parties understand that any publicity of this nature can cause serious damage to the other party, which damage may result in a financial damages claim.
The Lessee and all members of their party, agrees that Driftwood Estates acts as an agent on behalf of the owner. The Lessee agrees that any dispute regarding any and all matters related to the booking referred to in this agreement, that Driftwood Estates does not have any authority to resolve, shall be dealt with entirely between the Owner and the Lessee. The Lessee agrees that with reference to any dispute as mentioned above, Driftwood Estates shall only provide evidence if need be and shall not be obligated to do so. All negotiations, communication and/or legal matters will be between the Owner and Lessee. The parties expressly, irrevocably and unconditionally agree that the Agent and Driftwood Estates "The company" shall, for no reason whatsoever, be liable in respect of any issues pertaining to any dispute that may arises between the Lessor or the Lessee.

KEYS/ TO THE PROPERY WILL ONLY BE HANDED OVER TO THE LESSEE AND/ OR ACCESS TO THE PROPERTY ALLOWED, ONCE FULL PAYMENT AND RECEIPT OF THIS SIGNED AND COMPLETED AGREEMENT TOGETHER WITH A COPY OF THE LESSEE'S ID OR PASSPORT HAS BEEN GIVEN TO THE AGENT. (RIGHT OF ADDMISSION IS RESERVED)

WE REGRET – No credit cards or cheques are accepted. Payments can be made via EFT as per our banking details listed on page 11 herein.

Maximum number of occupants allowed on the property at any given time, including children and visitors!!
This House allows: ….. People (…… bedrooms/house) as advertised.
Should the maximum number of persons stated be exceeded eviction will be immediate.
A person is someone no longer in his/her mother's womb. J

DSTV:
This property DOES/DOES NOT supply an active DSTV card and Decoder, you need TO/NOT bring either/ both items.

Please take note of the info below should you be prompted to bring a decoder and card in the above.

1. All our properties run off satellite dishes. (Multichoice).
2. If the agreement states that you need to bring your decoder and card you will not have access to any Television shows if you do not bring these items along.
3. You also need to bring your power cables and all other connecting cables, none are supplied.
4. We do not rent out decoders and cards, we will not be able to help you if you arrive without yours or forget them behind.
5. NONE of our dishes are PVR or EXPLORE compatible and we suggest the following; should you only have PVR/EXPLORE decoders at home, then you should contact Multichoice prior to your departure and obtain a holiday decoder and card.
6. If you only own a PVR or EXPLORER and you purchase a holiday decoder and card from your nearest Multichoice agent, this decoder will be linked to your existing Multichoice account and you can activate or de-activate this card as you require, and Multichoice will charge you a daily rate.
7. Forgot to bring: Visit our local Multichoice agent in Stanger to arrange. 032-5521059. Please remember to also buy the correct cables so that you can connect the decoder to the Television successfully.

What to bring:

1. Please take note that for most properties you will be required to bring beach and bath towels, unless otherwise stipulated in the description. If you are not sure, please check with us or re-visit the relevant property on our website.
2. DSTV card and decoder: refer to the section above regarding DSTV.
3. Toiletries: Items like toilet paper and bath soap, shampoo etc. are not supplied AT ALL. We offer self-catering accommodation and you are required to bring these items with you.
4. Please Bring all cleaning agents like dish washing liquid, black bags, Handy Andy, washing powder, stay soft, dish washer tablets etc.
5. The following Items: irons, ironing boards, laundry baskets, buckets, mops and brooms are provided.
6. Please Bring all beach gear i.e. beach chairs/cooler boxes/umbrellas etc.
7. Forgotten items can be bought locally from the convenience store in the village. 032-485 3464.

Servicing/maids/servants/cleaning:

1. If the property is advertised as having a permanent staff member onsite, you will be invoiced a daily levy for this staff member, this will reflect on the FIRST invoice we send you and also reflects on page 1 of this agreement. This charge is not negotiable.
2. Permanent staff are NOT permitted to do any washing or ironing of clothes, only bed linen once a week. Their responsibility is to maintain the running of the house.
3. It is your responsibility to supply All cleaning agents to the permanent AND/OR rented staff, in order for them to do their jobs efficiently, (as indicated in "What to Bring "above), However, Mops, buckets, brooms, irons and ironing boards are supplied.
4. If the property is not serviced you are able to rent a maid from the cleaning agents in the village.
a. Alet Nel: 083 375 6686 or firstcall@mweb.co.za
b. Tracy Potgieter: 084 446 6813 or oceanecho@telkomsa.net
c. Please ensure that you book well in advance to avoid disappointment, as these companies operate on first come/first serve basis.
d. These ladies operate independently from Driftwood Estates and have their own charges, YOU will be required to book with them directly AND cannot book via Driftwood Estates.
5. If you rent a property WITHOUT A PERMANENT MAID, a departure cleaning fee will be levied by Driftwood Estates, regardless of whether you rent staff or clean yourself. The departure cleaning fee ranges between R550 and R1200 depending on the size of the property. Larger homes incur a larger fee.
6. The clean will be invoiced as part of total cost and shown in the breakdown on page 1 and the first invoice we send you.
7. There are one or 2 very large properties that do have maids, but still have a departure clean levied.
8. Should we find the house in a poor state with stained linen and/or if there is additional cleaning required because of the condition of the house, we will levy additional cleaning charges for your account.

Additional charges: (other than the nightly accommodation fee, shown on page 1 and 1st invoice).

It is your responsibility to enquire after the rand value of these charges.

1. Admin fee once off.
2. Departure cleaning fee as above, ONLY when there are NO permanent, live in staff.
3. Onsite staff levies as above ONLY when there are permanent, live in staff on site.
4. A Breakage deposit of 10% of the value of the accommodation but not less than R1000. This is refundable if there are no breakages. Refer points discussed relevant to breakages deposit and inventories below.

Refund of breakage deposits:

1. Your breakage deposits are refundable in full, PROVIDED that we do not have to take care of any of the following: breakages, additional cleans and/or any repairs that are required and caused by the Lessee.
2. By signatory to this contract the parties warrant that this clause shall be at the sole discretion of the Agent. The Lessee/s expressly, irrevocably and unconditionally agree that the Agent and Driftwood Estates "The company" shall deduct whatever money is due and owing in respect of any issues pertaining to any of the items mentioned above.
3. Refunds will occur within 30 working days of departure, not on departure and provided that repair and/or replacement can be made within 30 working days.
4. All refunds will be made via EFT and NEVER in cash.
5. Please note: it is the responsibility of the Lessee to supply Driftwood Estates with banking details in order to affect a timeous refund, Driftwood Estates will not pursue this information.
6. Damage retentions not claimed within three months of booking will be forfeited.

Inventories:

1. The inventory will be checked by the Agent prior to the Lessees arrival date.
2. Any damages must be reported to Driftwood Estates immediately upon arrival, or as it happens during
your stay but not longer than 12 hours after arrival, failing which the inventory will be assumed to be
correct.
3. All breakages, shortages or damages will be for the Lessee's account.
4. Please note: Checking the inventory and reporting a breakage 2 or 3 days into the holiday will
result in the replacement/repair charged to Lessees account, e.g. "oh by the way there is a cigarette
burn on this couch, it was here when we arrived".
5. Any breakages as a result of an accident by the Lessee or their party must be reported to Driftwood.
6. Copies of inventories are only available via email and on request only.
7. No breakdown of deductions will be supplied unless requested by the Lessee once their refund has been made.

Cancellation policy & refunds:

Driftwood Estates and the Lessee agree that the following refund policy will be upheld as stipulated in the Consumer Protection Act ("CPA").
Refunds of Cancellation will be done on a sliding scale as agreed below.
Cancellations made;
3 to 14 nights prior to arrival will result in a 50% refund of monies received to date.
15 to 21 nights prior to arrival will result in a 75% refund of monies received to date.
22 nights or more will result in a 100% refund of monies received to date.
Cancellation due to the Lessee being hospitalized resulting in the Lessee being unable to use the dates they have booked, or should the Lessee become diseased, will result in a 100% refund of any monies received to date. Proof of hospitalization or death must be provided to the satisfaction of the Owner.
Should the owner agree to refund the Lessee for any other reason, all or portion of the monies they have paid, then the Agent of Driftwood Estates will do so only on the owners instruction and only if the monies is still in the Driftwood Estates Trust account. Alternatively the Owner will do so from their own account, once their portion has been paid to them. Either action will not affect any Commission or other expenses due to Driftwood Estates unless so agreed with the Agent from Driftwood Estates in writing. Refunds will be negotiated between the Lessee and the Owner with the assistance of the Agent of Driftwood Estates, the final resolve will not be the decision of Driftwood Estates and shall rest entirely on the Owner. Should the Owner and Lessee fail to resolve a dispute regarding a refund the situation will revert to arbitration as agreed above.
Rental Payments are due and payable for the period booked and NO REFUNDS will be given for any reason whatsoever in the event that the lessee/s decides to depart on a date earlier than the date booked as per this agreement. i.e. Bad Weather, electrical outages, water shortages etc.

Substitute accommodation:

1. Should the property booked by the Lessee not be available due to a problem that is out of the control of
the Lessor and/or the Agent, Driftwood Estates will do their best to offer substitute accommodation
once a refund has been agreed upon between the Lessor and Lessee.
2. The Lessee is not obligated to accept the alternate accommodation on offer, should the Lessor agree to
a refund.

Payments & Confirmation:

1. Bookings can only be confirmed on receipt of the following:
a. The part payment as indicated above and
b. The signed and completed booking contract and
c. A COPY OF THE LESSEE'S ID BOOK.
2. Part payment has to be 50% or MORE OF THE TOTAL RENTAL amount, plus the ADMIN FEE.
3. Balance of payment shown on the invoice, is due one week prior to arrival, proof of payment to be supplied to Driftwood Estates via email. This is non-negotiable. Please pay timeously to avoid disappoint of securing your booking.
4. Regretfully we are UNABLE to accept credit card/ debit cards or cheques.
5. We do however, WELCOME, CASH or EFT payments.
6. Please Note: Cash payments larger than R4999.00 cannot be accepted on arrival.
7. When making an EFT payment, Please email your Proof of Payment to our office.
8. Please Note: The banks levy charges for foreign deposits (from Abroad) and cash. This charge will fall to you should you wish to make payment in this manner. No Charges can or will not be carried by Driftwood Estates, these costs will be entirely for you the lessee. The Same applies to any other deposit which generate a bank charge to Driftwood estates.

Items left behind:

1. Please note: Driftwood Estates will not be responsibility for anything that is left behind. Unfortunately
we do not have the storage capacity to keep items that have been left behind, although we will do
everything possible to have your items returned to you safely we cannot guarantee that they will be in
the same condition as when they were in your possession.
2. Should you wish to arrange a courier to collect the items please ensure that payment is made and that
the courier company calls our offices prior to collection, AND collects between 8am and 4pm, Mon –
Friday. PLEASE NOTE: we will not arrange or dispatch items left behind from our side. You must arrange
This yourself.
3. Items not collected within 1 month will be seen to have been abandoned and due to our limited
storage capacity we will have no alternative but to discard items without exception.

SMOKING: Smoking is not permitted inside ANY of our Driftwood Rental properties.

In the event of any part of a property, including, but not limited to mattresses, curtains, linen and furniture, smell or are damaged by smoke and or burns, a cleaning and freshening or replacing levy will be for the account of the Lessee/s.

VOMITING & other:

We do understand that people over indulge from time to time, and/ or other accidents can occur. The "outcome" is generally not pretty and has in the past been left for staff to clean. As per the smoking rule above, cleaning will be for the Lessee/s account.

Refuse:

1. Is collected on Mondays and Thursdays, from the pavement in front of the property you are occupying, with the exemption of the Ocean reef holiday apartments.
2. Please place your refuse in black plastic bags, ensure they are well sealed, and leave on the pavement by 7:30 am on the collection days ONLY. Please do not put refuse on the pavement any other days as it will be ripped to pieces by monkeys and/or dogs/cats and strewn all over the village. It is not a great experience to pick up your garbage which will fall to you as an activity.
3. Between collections days, please keep your refuse in an area where monkeys and dogs cannot reach it.
4. Ocean reef has a refuse area on site. Unfortunately Refuse is not removed from outside your door, you can find the refuse area in the far right hand corner (when facing the road) Please ensure your refuse is placed inside the bins provided in black plastic bags.
5. Refuse is collected on public holidays, so remember to place outside if a Monday or Thursday falls on a public holiday.

Electricity:

Power in the village is supplied by Eskom, who are, as you know a law unto themselves. When they have a problem, we will do everything possible to assist you, but we are also at their mercy, Driftwood, nor the Lessor will accept liability for Eskom's service delivery or lack thereof, and/or losses suffer or any other inconvenience suffered due to their lack of service.
Should you have electricity problems, please call Eskom on 0860 037 566 with the box number outside your rental property.
NO REFUNDS will be given for any reason whatsoever in the event that there is a power outage.

Water supply: Water is precious please use sparingly

Water supply to the village is controlled by the ILembe District municipality, and supplied by Umgeni water. We receive piped water and no longer have unreliable borehole supply. The water is absolutely drinkable. HOWEVER AS SA IS A WATER POOR COUNTRY, PLEASE CONSERVE WATER AT ALL COSTS.
PLEASE DO NOT WASH CARS/BOATS OR FILL POOLS.
If you happen to see a water break or a leak on the road side of the meter please sms the street name and number to the following number: 082 378 3546 with the words "water leak" or "meter leak" immediately.
The village has had prepaid water meters installed, it is therefore very important that, should you notice a break/leak on the property side of the meter, you please report it to me Engela 082 378 3546 immediately as it means your water is running out and chances are you will be left without water. We are only able to buy water vouchers or have meters repaired during trading hours on business days.
Neither Driftwood Estates nor the Owner has any control over the water supply, and cannot accept liability for damage to any items or discomfort suffered. Should the authorities run into a serious problem which may cause water to be shut off to the property you are renting, NO REFUNDS will be given for any reason whatsoever in the event of a water shortage or lack of water to the rental property.

Contractors:

Please note: All homes are privately owned by different owners, In the event that a problem occurs with anything onsite, please contact us immediately. In some instances, we employ the services of contractors who do not reside within the village and/or only work during normal working hours and/or do not work on Saturdays, most definitely not on Sundays.
Often the Lessee will notice a problem as they leave for the day to the beach in the morning and then only report it after 4pm, on their return. Please report any problems immediately. We strive to keep out clients happy and will do everything possible to sort out any problems that you may encounter during your stay. Please note that should you report a problem after 13h00 it may only be attended to the next day. The contractors we use are efficient, reliable and trustworthy.
As stated these properties are privately owned so service delivery problems are the same as they would be at your home. BUT we will endeavour to do our best.

Septic tanks and soak- aways:

ALL homes in Zinkwazi run off Septic tanks and soak-away systems. Septic tanks are a complex system of living organisms and work on a bio process of enzymes.
PLEASE DO NOT PUT ANY FOREIGN OBJECTS DOWN THE TOILET. i.e. No Plastic, Sanitary towels, Baby nappies, etc. etc.) Should you do this, the septic tank WILL surely block up, resulting in the contents pushing backup into toilets, showers and/or any other drain that it can find its way through, this will result in a very smelly and unpleasant holiday for you and all concerned!! Should this Occur, a company will be called out to open the system in order to remove the foreign matter. Unfortunately this will incur a large cost. If it is found that items put into the sanitary ware stems from someone in your party, you will unfortunately be liable for the cost of, repairs/replacement /removal.

Noise:

Please consider your neighbours when it comes to noise. Also note we are not the police and will not be available to "shush" your neighbours. Please also note that Driftwood Estates cannot control the noise levels emanating from a public domain or from your neighbors. Should you feel that the noise is invading your life please contact our local police station. SAPS 032 – 5518200 or 10111.

Driftwood Estates and the Lessor will not be held liable/accountable/responsible/blamed, in anyway whatsoever, for any disturbance/s and cannot guarantee that neighbours or people in the area will behave in a reasonable, civilized or quiet manner. Unfortunately this is totally out of our control. If you are renting a property close to "Black Rock" park, be forewarned. There is often loud activity there over weekends and during holidays and again, this is a public area and there is nothing we can do about it. These facts are also noted on the webpage relevant to affected properties, we cannot predict when/if this will happen, so please take note when booking a property.

WE ARE A FIREWORK FREE CONSERVANCY ZONE
Please note: IT IS AGAINST THE LAW TO SET OFF FIREWORKS IN ZINKWAZI BEACH!!!!
Our village has a large variety of rare and beautiful birds and wildlife as well as pets who are adversely affected by the noise level of fireworks. There is a huge penalty and the villagers take this action very seriously.
PLEASE LEAVE YOUR FIREWORKS AT HOME.

Sometimes, residents club together and (not definitely) put on a controlled fireworks display
(away from wildlife and pets) on the beach at the ski-boat club on New Year's Eve. You can obtain more details regarding this from the beach manager or at the ski-boat club during the season.

New Year's celebrations:

New Year's Day: If you are one of those people, who have holidayed on the KZN coastline will know, or if you have watched Television over the past 30 years you will know, that New Year's Day, 1st of Jan of any year, in every town and village, the beaches are FLOODED with taxis and busses bearing revelers.
Please note if you are in Nkwazi drive or anywhere near any beach entrance, the noise is very loud and the volume of people can be perceived as daunting. Over the years we have had very little aggression or violence during this period, revelers are mostly loud and festive, however do treat them with care. We suggest that unless you are going to spend New Year's Day around your pool (and you do not mind the noise), you should go out for the day, a game reserve is always a great option. The secret is to leave early and return only early evening. By 10:00 am. You will most likely be unable to drive down Nkwazi Drive, hence the "leave early". DO NOT try to engage with the revelers in an aggressive manner, they will do no harm unless provoked. This New Year's influx happens on every beach along the coast of Natal and is normally well controlled by our local traffic and police departments. Depending on how the New Year/Christmas weekends fall, the party could continue on the following days until people go back to work on the following Monday/Tuesday. The crowds are significant less on days following the 1st of January, but still noisy. As you can imagine crowds make a terrible mess. The local municipality and local villagers make a concerted effort to clean up on the 2nd, but it does require patience. Please note on the 1st of January 2017 you will not be able to drive down Nkwazi drive at all, make sure you have your walking shoes handy if you are going to brave the beach. A good plan is to use the beach access/entrance at the end of Magai drive, off Shelly drive, as you will find the least amount of people there, but as there is not enough parking at this mentioned spot, walking is the only option. There is nothing Driftwood Estates or any of the Lessors can do about this these days discussed above. SA beaches are public domain and "the public" therefore have the right to the beach and access to the village.

IMPORTANT: there are always road blocks at the entrance to the village on New Year's day and other dates around the long weekend of the 16th, Christmas and other "surprise dates". Authorities search for liquor and confiscate all. If you fail a sobriety test you will be made to walk home or even locked up, depending on the state you are in.

Builders and building activities:

The north coast is experiencing a boom in building and construction. We cannot guarantee that your neighbour will not have a sudden urge to revamp or rebuild his house/property. Whilst we can tell you the current status of the neighbours/surroundings we cannot predict the future and will not be held accountable for building disturbances of any kind, nor will we approach or police, builders in the area and their noise levels. The onus is on you to enquire as to the specifications of the house you are renting in terms of security, surroundings and general requirements.

Check in time is 2:00pm and check out time is 10:00 am strictly.

Under no circumstances are any items belonging to the property to be removed from the property during your stay.

No students or matrix allowed, we cater for family holidays only.

No slaughtering of live animals on any property is allowed. (Yes it has happened)

No Pets of any description allowed.
Please note, if we have advertised a property as not being pet friendly then the owners do not want pets on their property. To avoid any un-pleasantries, please do not bring your pet/s to a property that does not allow pets. If you arrive with your pet we will have no other alternative but to ask you to remove your pet from the property. We ask that you please respect the owner's wishes.

It is regrettable that we absolutely and do not under any circumstances, allow any social event to occur on any of our properties without prior written consent from the owner prior to your arrival.
This includes but not limited to: birthday parties, bachelor parties, wedding reception or any other functions. Should the number of people exceed the number as stipulated on page 2 of this agreement. You may incur extra charges for every extra person and any abuse of the property could result in legal action. Please note we do not allow students or groups who are not related without prior written consent, we cater for family holidays only. Consent will NOT be given once you have arrived.

Security and precautions of the rental property and your valuables:

The owners of the property require you to set the alarm and take every possible precaution to secure the property, even if there is nobody at home during the day and or night.

Permanent Staff
If there is a permanent maid/caretaker on the property you may leave them alone at property, while you are out. Before leaving, please make sure you advise them of your leaving and be sure that you leave a set of keys in order for them to arm the alarm and lock up for you until you return.

Rental Staff
If you have rented a maid, you may leave them alone at the property while you are out, but will have to ensure that you are back at the property before they leave. Should you wish to return to the beach once the staff have left, please ensure that you set the alarm and the property is secured by all means offered. Please note: Due to transportation and contractual purposes, Non-permanent staff will not remain outside of their contracted hours.

SECURITY
Should an incident occur due to your negligence, the liability will unfortunately fall to you. This also pertains to night time, when you go to bed, alarms and beams where supplied must be set and all doors and windows locked and secured. Please remember this is Africa. We have crime here like everywhere else in the country. Please be vigilant.

We require the Lessee to carry their own travel insurance. Should the owner incur a loss due to the tenant's negligence through, but not limited to theft or any other event, the Lessee will be liable to claim from their insurance and refund the owner.

The onus is on you to enquire as to the specifications/workings of the house and staff you are renting in terms of security, surroundings and general requirements.

We have a guard at the entrance to the Village to slow traffic so we can record entry and exits on camera.

Returning keys or lost keys:

1. Please note it is the responsibility of the Lessee to return all keys handed to themselves or their party on arrival, and ensure keys kept in the house are all accounted for.
2. Keys and gate/alarm/garage remotes which are damaged will be replaced at the expense of the Lessee and an additional R300 service charge will be levied over and above the cost of replacement, for the time to sort out the problem.
3. Keys are to be returned in person, to Driftwood Estates, by no later than 10am, unless otherwise arranged. Should keys be returned late without prior arrangement, you will be charged for an extra night.

Directions and maps and key collection:

Please call or email 2/3 days prior to arrival if you need to arrange for key collections, I will then give you directions and arrangements for your key collections.
Please note: office hours below, should you not arrange for key collection and arrive when our office is closed, you will be left stranded.
Please note:
a) Keys cannot be handed over until full payment has been received and reflects in the
Driftwood Estates trust account.
b) On-site caretakers will only open gates on instruction. Please call when you take the Zinkwazi
beach turn off so that we may advise the caretaker to open up.

c) If you are arriving late for any reason, please be advised that keys will not be left for you unless
you have delivered proof that full payment has been made and this proof has been sent to our
office, during office hours at least 1 week prior to your arrival as agreed in this document.

d) On acknowledgement of your part-payment securing your booking you will be sent a map of
the north coast, this map is also available on the Driftwood Website.
4. IMPORTANT: OFFICE HOURS.
a. Monday to Friday: 8:00am to 4.00 pm
b. Saturdays and Sundays by appointment only, made well in advance. (Refer cell no 0823783546)
c. AFTER HOURS ARRIVAL: Tenants must advise Driftwood Estates well in advance if they will be arriving after office hours. Failure to notify the office of a late arrival will result in the tenants not being able to collect keys.

Please do not hesitate to call/email should you require any additional information on any questions you may have relating to your holiday.

INDEMNITY AND LIABILITY:

The Lessor and/or the servants or Employees of the Agents and/or Lessor shall not be liable to the Lessee for any injury or loss or damage of any description which the Lessee and/or any member of the Lessee's family, or any employee or servant or any relative, friend, acquaintance, visitor, invitee or guest of the Lessee may sustain, physically or to their property directly, in or about the Leased Premises or in any part or building in which the Leased Premises are situated by reason of any defect in the Leased Premises, or any appliances whatsoever in the building in which the leased premises are situated, or for any act done or any neglect on the part of the Lessor or any of the Lessor's employee's servants or Agents. The Lessor's or the Agent's representatives and servants accept no responsibility or liability of whatsoever nature in respect of the receipt or the non-receipt and delivery or non-delivery of goods, postal matter or other correspondence. Should there be a swimming pool on the leased premises, the Lessor, Lessor's employee's servants or Agents accept no responsibility for any loss or damages incurred as a result of use of the swimming pool.

By signatory to this agreement, the Lessee indemnifies Driftwood Estates, its staff and the owner of the rental property against any loss, injury or damage to them or their property during the rental agreement. see more
376 Nkwazi Ridge Estate Map
Click to display the map
376 Nkwazi Ridge Estate is 8.3km from the centre of Nkwazi , the nearest airport 51km (King Shaka International Airport).
*Distances are shown as the crow flies and not necessarily the actual travelling